Posted by Jussi Huotari in : business,startup,web2 , trackback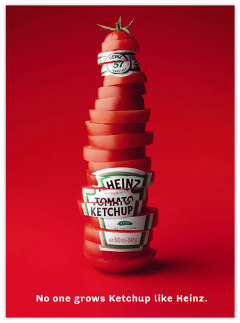 Not long ago all you had to do to protect your brand online was to acquire the domain name. Just getting the .com domain was good. If you wanted to be on the safe side, you acquired also .net and .org etc.
A bit longer ago some people paid millions of dollars to purchase the domain name they wanted. Incomprehensible. But supposedly Nokia had to stack up quite a bit of dollars to get Ovi.com.
But that's history, what's up now?
Brand names in social media.
Acquiring the relevant domain names isn't enough any more. You may want to secure the relevant social media channels, groups and fan pages as well. Here's an interesting article by Michael Werch about how he hijacked Heinz's brand on Twitter.
And so, on Dec. 1, 2009, I took it upon myself to create and brand a Twitter page under the username @HJ_Heinz. I posted Heinz ketchup bottles in the profile background, a link to the company's corporate website, and a brief bio: "News, recipe ideas & fun facts for all things Heinz."
The comments are also worth reading. I found it especially thought-provoking that the commenters consider hiring a person for tweeting a "nominal investment". Or that you're a dinosaur if you don't see how a Twitter account with a few hundreds of followers will help Heinz in engaging their customers in a way that will show on the bottom line.
I hope this doesn't lead into situation that we've seen with domain names. For example: some "entrepreneurial" characters in China had acquired our domain with a .cn suffix and wanted to discuss selling it with a good price. Will the next mail be about selling me a Twitter or Google Buzz account for our brand?