Posted by Jussi Huotari in : business,startup,travel , 1 comment so far

Stephen Joyce wrote a great post on how Groupon advertising works. He offers insight into Groupon's impact on sales and profitability from a local small business's perspective. The bottom line is: you're gonna lose!
Groupon is the 2-year-old group buying service that has received a great amount of attention (and a billion $ in venture capital) because of its huge growth. Groupon partners with local businesses, agrees on a heavy discount on the local business's service, and sends a daily coupon by email to the local members.
It is geographically targeted risk-free advertising: the local business pays only if a certain amount of the discount coupons are bought, i.e. there are interested customers. There's no upfront cost.
The customer pays Groupon for the coupon and Groupon splits the revenue with the local business. Let's say there's a 50% discount: a €100 product would be sold for €50 of which the local business gets half, i.e. €25. Now, a 75% discount sounds like a no-go even with healthy profit margins, don't you think?
Groupon has inspired hundreds of clones. In Finland the most prominent is CityDeal that is currently running an overwhelming advertising campaign on Adsense and other ad networks. Today, for example, CityDeal.fi is offering a Spa treatment in Helsinki at a 53% discount. Groupon bought CityDeal last May and will rebrand it and maybe then we'll have Groupon.fi…
Another interesting clone in these parts of the world is the Estonian Cherry.ee. They made a deal with Estonian Air to sell travel vouchers at a 40% discount last December. Their coupons were sold at such a pace that Estonian Air had to stop the deal! The travel voucher's face value was 1000EEK and they sold 6500 of them at 600EEK. If Estonian Air gets 50% of the proceeds, that adds up to 50% x 600EEK x 6500 = 1.950.000EEK, i.e. 4.550.000EEK less revenue than at the retail price. Four and a half a million EEK is about €290.000… Quite a marketing stunt for a small airline.
Posted by Jussi Huotari in : business,web2 , 1 comment so far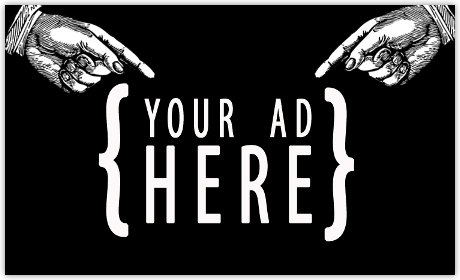 Are the websites relying on display ads doomed to fail? Only 0,1% of banners get clicks. Most people downright ignore banners altogether. Compare this with search-related ads' 35x higher click rate and it becomes obvious why so many online media are resorting to gigantic panorama banners and other desperate measures in order to increase their click rates.
BUT: Measuring the click rate is wrong!
comScore's Gian Fulgoni wrote an interesting post on display ad's efficiency. He refers to comScore's research that followed the purchase process all the way to the actual offline in-store buying. The most interesting points are:
There was 16% lift in sales among people who were exposed to display ads only. Even if the click rate was only 0,1%. Display ads support search ads very well.
There are only a limited number of people searching for a product. Display ads reach much wider audience. Thus the total dollar sales gained from display ads may be much larger than from search ads. According to comScore: the sales volume lift index for search ads is 100 and for display ads 198. Interesting and totally unexpected.
Another comScore research done in Europe reveals that Internet users exposed to a banner campaign are 94% more likely to conduct a trademark search on the advertiser's brand.
comScore's numbers sound reliable. Display ads seem to be much more efficient than I thought. Combine this with personalization and targeting (as in TripSay) and you'll get a money-making machine like TripAdvisor.