Posted by Jussi Huotari in : business,startup,travel , 1 comment so far

Stephen Joyce wrote a great post on how Groupon advertising works. He offers insight into Groupon's impact on sales and profitability from a local small business's perspective. The bottom line is: you're gonna lose!
Groupon is the 2-year-old group buying service that has received a great amount of attention (and a billion $ in venture capital) because of its huge growth. Groupon partners with local businesses, agrees on a heavy discount on the local business's service, and sends a daily coupon by email to the local members.
It is geographically targeted risk-free advertising: the local business pays only if a certain amount of the discount coupons are bought, i.e. there are interested customers. There's no upfront cost.
The customer pays Groupon for the coupon and Groupon splits the revenue with the local business. Let's say there's a 50% discount: a €100 product would be sold for €50 of which the local business gets half, i.e. €25. Now, a 75% discount sounds like a no-go even with healthy profit margins, don't you think?
Groupon has inspired hundreds of clones. In Finland the most prominent is CityDeal that is currently running an overwhelming advertising campaign on Adsense and other ad networks. Today, for example, CityDeal.fi is offering a Spa treatment in Helsinki at a 53% discount. Groupon bought CityDeal last May and will rebrand it and maybe then we'll have Groupon.fi…
Another interesting clone in these parts of the world is the Estonian Cherry.ee. They made a deal with Estonian Air to sell travel vouchers at a 40% discount last December. Their coupons were sold at such a pace that Estonian Air had to stop the deal! The travel voucher's face value was 1000EEK and they sold 6500 of them at 600EEK. If Estonian Air gets 50% of the proceeds, that adds up to 50% x 600EEK x 6500 = 1.950.000EEK, i.e. 4.550.000EEK less revenue than at the retail price. Four and a half a million EEK is about €290.000… Quite a marketing stunt for a small airline.
Posted by Jussi Huotari in : business,travel , 1 comment so far

Tripadvisor really knows how to monetize travel. And according to a post on Techcrunch: "It's more or less the worst experience in the world for an end user."
The worst end user experience somehow generates spectacular growth: Tripadvisor's revenue for Q3/2010 grew by 40% from 2009 (.pdf). It means their revenue for 2010 will be around $495 million with margins "well north of 50%".
$250 million yearly profit!? And what does it mean to the 40 million unique monthly visitors? According to TC:
You're greeted at the top by a banner ad. Below that, you get 10 sponsored links. To the right of that, affiliate links. Below that, hundreds more affiliate links. And more banner ads. There is not a single piece of actual content on this page. It's one giant ad. And there are 76 pages of this.
Right.

Here's their page that is the 1st hit on Google: Paris Vacation. In all fairness: it's not Tripadvisor's main page for Paris. The main page is better, but I still prefer Tripsay's version of showing information about Paris, France.
Posted by Jussi Huotari in : business,travel , add a comment
Russia is big in social media. According to Natalya Koroleva from Редкая марка (a marketing agency in Moscow):
Russia ranks first in the world in social networks involvement
Huh? 1st? Don't know if that can be true. But after Natalya's presentation I'm convinced that the russian Internet or Runet is worth a closer look. It's a parallel universe with its own Facebook, LinkedIn and Youtube clones (Vkontakte.ru, Moikrug.ru and Rutube.ru, respectively). The localized versions are typically much more attractive for the 50M russian Internet users than their western counterparts. приятно познокомиться!
In general, the rules for marketing and PR sounded the same than what we've learned in the States and Canada: Be personal and interesting, and that achieving results require long term planning. Nothing new.
Natalya showed us some interesting travel PR cases. My favorites were the Insipired by Iceland campaign because the video soundtrack is by Emiliana Torrini, and the Keep Exploring campaign by Canadian Tourism Commission. The Keep Exploring campaign launched interactive "Twitter Walls" displaying tweets about Canada travel. Looks interesting.
Posted by Jussi Huotari in : startup,travel,web2 , add a comment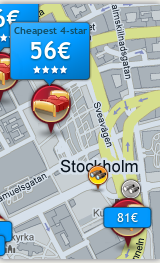 Google Maps and hotel data fit together extremely well. Seeing the hotels on a city map along with the most interesting sights (and airports etc.) makes choosing the most suitable accommodation a breeze. Instead of scrolling through long lists of hotels ordered by popularity or profitability, you can pick the hotel next to your favorite sight. Cool, huh?
I'm talking about TripSay's hotel booking tool. We built a tool that:
Locates hotels on a map.
Shows distances to the selected sights as well as to the airports and city centre.
Shows hotel ratings, photos and facilities.
Compares hotels based on their price and customer rating.
Allows you to filter based on e.g. price, stars, location, and facilities.
etc…
The combination of a map and hotel data is powerful. For example: on a business trip it's great to set the map center to the address you're going to visit and then say "show me all hotels with Wi-Fi that are at most 1 km away". Or on a skiing trip to the Alps it's good to check the ski lift locations and choose among the hotels that are a walking distance away from the lifts.
The hotel booking tool can be localized and co-branded. The first partnership is up-and-running on HS.fi Matka (in finnish). It looks like this: http://hotellihaku.hs.fi/hotellit/suomi/helsinki. The original english version is here: http://www.tripsay.com/hotels/helsinki.
An old saying states that hotel business is all about location, location, location. So why not use a map to book hotels?
Posted by Jussi Huotari in : business,travel , add a comment
Google has been reported to be in talks to pay $1 billion to acquire ITA Software – a software company specialized in travel industry. ITA's customers include Kayak, Tripadvisor, and a number of major airlines. The acquisition would enable Google to become the metasearch for travel information such as flights and accommodation.
Considering Google's vast audience, this would be bad news for the existing metasearch engines. How much room does it leave for sites like Kayak or Skyscanner or any of the other numerous metasearches? Google already has a greap set of tools for travelers: a map, calendar, docs, etc. And it began showing hotel information (with prices) on the map in March. Searching for flights would be kind of a logical next step.
Microsoft already provides hotels and flights search as a part of its Bing Travel. They got a kick start about two years ago (April 2008), when they acquired Farecast. Farecast had an interesting value prop: they tell you when is the best time to buy flights for your selected route.
Now it looks like Google is following Microsoft's path and buying it's way to travel search space.
How would this shake the travel industry? ITA has developed technology for MS's Bing as well. Yahoo! Travel (ex-Farechase) is playing on the same field. Kayak is supposedly trying to move from a 'mere' metasearch to a booking site.

Posted by Jussi Huotari in : travel,web2 , 1 comment so far
Earlier this year the Tourism Queensland, Australia posted a job announcement for the Best Job in the World. The idea was to promote Queensland as travel destination through multiple media channels, heavily including social media. Applying for the job became a competition, and boy did that competition get coverage on press!
Kevin May wrote an insightful "ten months later" analysis at tnooz.com.
Perhaps the most interesting aspect of the whole saga is that it seems unlikely that the buzz would have reached the extent it did if it had run in just a handful of media channels, such as TV, newspapers and online.

Using established online platforms such as YouTube (for the entry process) and Twitter (for instant communication) alongside the broadcast and mainstream media literally put the competition in the faces of the target audience.
Queensland got a lot of PR. It seems that they also got a lot of added sales because of the campaign.
I take this as an example of a successful online marketing campaign. We were trying to figure out success cases with Sirkku and this was one of the candidates (thanks for the tnooz  link btw). Later we discussed with Juha in our office about whether Twitter's role was critical or not. And especially: how to use Twitter successfully for marketing. Juha pointed me to another interesting post. It seems that the best way to succeed on Twitter is to spam repeat your message. Hmm..
Here's my take for the next success story in social media marketing: http://www.tackfilm.se/?id=1258484014513RA63.

(in swedish only)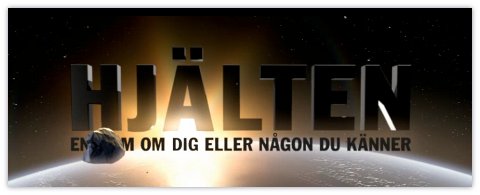 Posted by Jussi Huotari in : travel , 3 comments
Noun: green travel [green tra-vul] 1. Having fun while making the world a better place. 2. Adventures that money can't buy. – also ecotravel, ecological travel
Green travel helps protect the nature. You travel to the Great Barrier Reef to experience the clean waters, colorful corals, and a myriad of different fishes. The locals make their living out of the reef and it is in their best interest to maintain the reef vivid and lively to keep travelers coming back and telling their friends about the amazing underwater sceneries.
The above example applies to a variety of places. An ecotraveler goes to places, where nature is not a resource but a value as such. In doing so, she enables the locals to make their living out of the environment in sustainable way. Another example: instead of killing whales for food and products, Iceland is now famous for its unique whale-watching trips. Protecting the endangered species is now encouraged by money: if the whales disappear, many people working in the tourism industry would lose their living. This is market economy working for the environment!
My advice: Have fun and go see the world! Your travel budget will help making the world a better place. It's all about the attitude. Honestly, who still thinks it's better to buy experiences with money while nature can provide adventures that money can't buy?
Happy Earth Day everybody!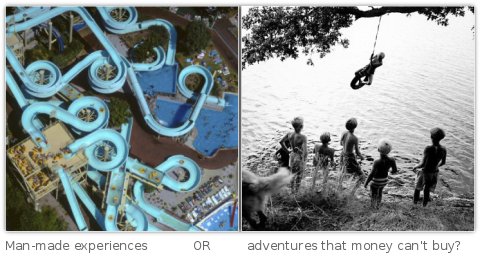 Posted by Jussi Huotari in : travel , add a comment
I travel somewhat often and mostly by plane. And I've been worried about the ecological impact of flying. Thus I was happy to find out about a list by Finnair (the biggest finnish airline). Finnair claim that carbon emissions can be cut by up to 30% by following these three simple rules:
Choose modern airplanes. Travel with an airline, whose fleet consists of modern fuel-conservative aircraft.
Choose direct routes. Avoid stopovers. Less time on air means less consumed fuel.
Avoid big and busy airports that get crowded during the rush hours.
Sounds so good that we posted the list on TripSay as well.
Or is this just greenwashing? I find it very difficult to believe that the impact could be as much as 30%. At least it would be better to talk about the average impact instead of the peak…
According to PhoCusWright I'm not alone if I'm sceptical. A bit over a half of travelers suspect green washing when travel companies try to communicate their green strategy and ecologicality.
PhoCusWright's survey of U.S. travelers finds that 56% are skeptical of what companies are telling them about green practices and only 8% think it is easy to find green travel options. Travel companies must clearly communicate the precise value and impact of their green strategies.
Reducing towel laundry and linen use is not enough anymore. Cutting one third of flight emissions could be. I think Finnair is on the right track in taking "green" into account in their marketing. That is, if they can prove the numbers…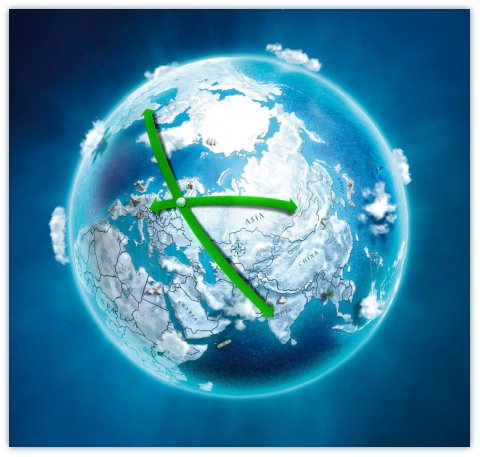 Posted by Jussi Huotari in : business,travel,web2 , add a comment
I thought these things happen only in books. What we have here is a battle between two very interesting travel businesses! I've read many business strategy books about how companies innovate to beat their competition and update their strategy according to market changes and apply game theory to best utilize their competencies and so on. But how does it look like in reality?
The Players:
TripAdvisor, a hotel review site with the most User Generated Content. TA is owned by Expedia Inc., an OTA that has the biggest market share in the States.
TravelPost, a hotel review site that has been idle for a couple of years. Kayak.com got their hands on TP when they accuired Sidestep in early 2008. Kayak.com is a relatively new flight meta search engine that has gained a lot of traffic and has become one of the most popular travel websites.
Ric Garrido writes about the amounts of UGC that TA and TP have, see his blog post.
Playfield: the online travel market. Travel is huge online market with internet sales in Europe and USA adding up to $160bn. The online travel is growing quickly in both USA and Europe. Expect a double digit growth rate for year 2009 in Europe [Marcussen 2009]! Thus we have a lucrative market but the margins are falling. Commissions from airlines are very small and the common "truth" is that hotel bookings are the only way to make money in online travel…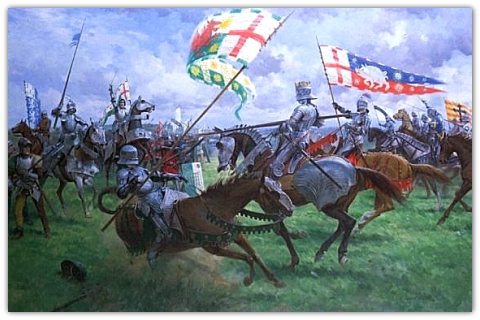 Round 1: TripAdvisor launched a flight meta search on Feb 27th. In the past TA has focused on hotel bookings but now they are going after Kayak's domain. TripAdvisor announced that their new service "Brings Needed Clarity to Airline Pricing and Provides Most Flight Options and Best Deals Available Online". They go further:
(TA's) Dynamic Fees Estimator, the first and only online product to help travelers understand the true cost of a flight in a single display.

TripAdvisor now provides more flight choices than any other online flight search engine for the world's top airlines.
Round 2: On March 11, TripAdvisor's parent company Expedia announces that they'll "waive booking fees on all flights". Expedia is attacking Kayak's position as the best place to look for flights. Is this linked with TripAdvisor's announcement? Kevin May offers some insight, see here…
Round 3: Kayak strikes back. On March 24 they announce a launch of "World's Largest Hotel Information Site", i.e. TravelPost.com. TravelPost supposedly aggregates reviews and ratings from a huge number of sources and provides all these without pop-ups or clutter. And further:
For the first time, consumers can visit one website for all the information needed to make an informed decision on their hotel booking.

"Consumers and hoteliers are woefully underserved by websites like TripAdvisor.com, who appear to care more about their bottom lines than providing relevant content and a seamless experience," said Steve Hafner, CEO and co-founder, Kayak.com.
What's up next? Can't wait to see Round 4!
Sam Shank (TravelPost founder and ex-CEO) posted an interesting analysis on the strengths and vulnerabilities of TA and Kayak.
Posted by Jussi Huotari in : business,travel , add a comment

Opodo(*) made a study of their bookings of January 2009. Comparing with the same period last year, it's apparent that short city breaks in the eurozone are not this year's things. The trend is that people are traveling to the southern hemisphere and that people are taking one longer holiday instead of a few short breaks.
Sounds like people want to make the most use of their tight budget by visiting destinations that provide good exchange rates for Euro and English pound. While the European hotspots, such as Paris and Florence, experience a fall in interest, long haul destinations have seen higher bookings.
The top-3 destinations with the biggest growth (source Opodo):
Melbourne, Australia (up 400%)
Singapore (up 219%)
Delhi, India (up 165%)
(*) Opodo is an European online travel agency founded in 2001. The company is owned by a consortium of European airlines and Amadeus. Opodo operates sites in e.g. Germany, UK, France, Spain, etc. They plan to continue double digit growth in 2009.