Posted by Jussi Huotari in : business,web2 , add a comment
The most underrated feature affecting user experience is speed. Fast page load must be a priority, along with great concept design.
We've all heard the classic case: Amazon generated 1% more sales for every 100ms they shaved off the page load time (the original slide deck by Greg Linden). That was almost a decade ago, but users' preference for speed has only increased. NY Times:
People will visit a Web site less often if it is slower than a close competitor by more than 250ms.
A typical modern web page loading html, css and javascript takes roughly 4-8 seconds to fully load. Thus, we are talking about making the page 3-5% faster. While 250 milliseconds sounds very little to me, 5% sounds much more significant.
Walmart utilized Real User Monitoring (RUM) analysis to their site and found out that there's a strong correlation with:
High conversion rates and fast pages

High bounce rate and slow pages
Their conclusion seems to verify the 100ms less = 1% more rule.
Making a site fast is not trivial. It's a science in itself and requires a lot of effort. In addition to the technical challenges there's the psychological side. Perceived speed is more important than actual speed.
Too often the 250ms is not considered important by concept designers and start-ups building web-based businesses. It should be top prio. Fast page loads mean business!
There are plenty of tools for figuring out how to improve your page speed. For example, this one by Google is very good (especially so because it shows that we've done the right things at Nimenhuuto.com): https://developers.google.com/speed/pagespeed/insights
Posted by Jussi Huotari in : business,startup,web2 , add a comment
I've become a fan of cohort analysis! Cohorts provide a great way to focus on product development and the effect our RnD is having on customers. Cohort analysis tells us if we're making the product better or just adding clutter and obsolete features.
Often it would be the best to "simply" focus on the existing features and make them even better. And as often, in my experience, we tend to consider the existing features done and want to make new exciting stuff that the customers are bound to adore and enjoy.
Eric Ries puts this well in the context of web startups on Techcrunch:
Most product teams don't know if they are making their product better or worse; that's why customers feel a twinge of fear every time they have to update or upgrade. Despite this, those same companies may be having extremely fast growth because even though the product is getting worse, other things are going right: network effects are kicking in, the company is being lauded in the press, or they are surfing on a general wave of growth in their industry.
So instead measuring just the averages, we want to utilize cohort analysis. A "cohort" may be the set of people who signed up during a specific month. For example: Do the people who signed up this month convert to buyers at a higher rate than those who signed up last month? If the conversion rate remains the same, we just wasted a month of RnD effort!
How is this different from measuring the overall conversion rate?
The difference is that using cohorts, you will know which feature or addition got your audience's attention. This is like utilizing A/B testing in product development. And you will be able to track customer life-cycle events. Ash Maurya writes about this in his post 3 Rules to Actionable Metrics in a Lean Startup. By checking the cohort analysis table you can see if the customer retention is going the right direction. Here's an example table by Ash: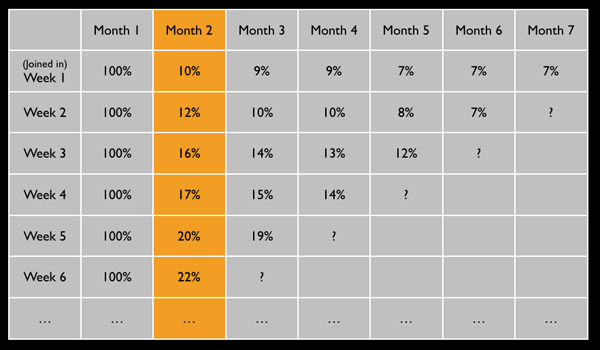 I can't wait to find out our numbers. Lot's of SQL:ing to do…
Posted by Jussi Huotari in : business,web2 , 1 comment so far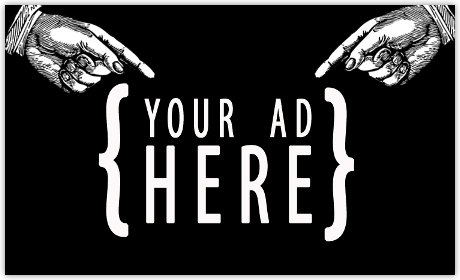 Are the websites relying on display ads doomed to fail? Only 0,1% of banners get clicks. Most people downright ignore banners altogether. Compare this with search-related ads' 35x higher click rate and it becomes obvious why so many online media are resorting to gigantic panorama banners and other desperate measures in order to increase their click rates.
BUT: Measuring the click rate is wrong!
comScore's Gian Fulgoni wrote an interesting post on display ad's efficiency. He refers to comScore's research that followed the purchase process all the way to the actual offline in-store buying. The most interesting points are:
There was 16% lift in sales among people who were exposed to display ads only. Even if the click rate was only 0,1%. Display ads support search ads very well.
There are only a limited number of people searching for a product. Display ads reach much wider audience. Thus the total dollar sales gained from display ads may be much larger than from search ads. According to comScore: the sales volume lift index for search ads is 100 and for display ads 198. Interesting and totally unexpected.
Another comScore research done in Europe reveals that Internet users exposed to a banner campaign are 94% more likely to conduct a trademark search on the advertiser's brand.
comScore's numbers sound reliable. Display ads seem to be much more efficient than I thought. Combine this with personalization and targeting (as in TripSay) and you'll get a money-making machine like TripAdvisor.

Posted by Jussi Huotari in : startup,travel,web2 , add a comment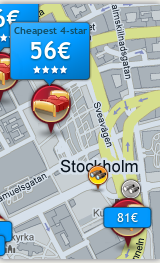 Google Maps and hotel data fit together extremely well. Seeing the hotels on a city map along with the most interesting sights (and airports etc.) makes choosing the most suitable accommodation a breeze. Instead of scrolling through long lists of hotels ordered by popularity or profitability, you can pick the hotel next to your favorite sight. Cool, huh?
I'm talking about TripSay's hotel booking tool. We built a tool that:
Locates hotels on a map.
Shows distances to the selected sights as well as to the airports and city centre.
Shows hotel ratings, photos and facilities.
Compares hotels based on their price and customer rating.
Allows you to filter based on e.g. price, stars, location, and facilities.
etc…
The combination of a map and hotel data is powerful. For example: on a business trip it's great to set the map center to the address you're going to visit and then say "show me all hotels with Wi-Fi that are at most 1 km away". Or on a skiing trip to the Alps it's good to check the ski lift locations and choose among the hotels that are a walking distance away from the lifts.
The hotel booking tool can be localized and co-branded. The first partnership is up-and-running on HS.fi Matka (in finnish). It looks like this: http://hotellihaku.hs.fi/hotellit/suomi/helsinki. The original english version is here: http://www.tripsay.com/hotels/helsinki.
An old saying states that hotel business is all about location, location, location. So why not use a map to book hotels?
Posted by Jussi Huotari in : business,startup,web2 , add a comment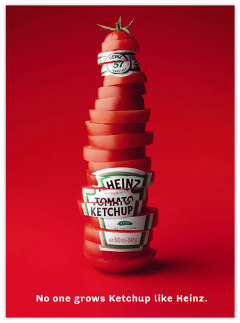 Not long ago all you had to do to protect your brand online was to acquire the domain name. Just getting the .com domain was good. If you wanted to be on the safe side, you acquired also .net and .org etc.
A bit longer ago some people paid millions of dollars to purchase the domain name they wanted. Incomprehensible. But supposedly Nokia had to stack up quite a bit of dollars to get Ovi.com.
But that's history, what's up now?
Brand names in social media.
Acquiring the relevant domain names isn't enough any more. You may want to secure the relevant social media channels, groups and fan pages as well. Here's an interesting article by Michael Werch about how he hijacked Heinz's brand on Twitter.
And so, on Dec. 1, 2009, I took it upon myself to create and brand a Twitter page under the username @HJ_Heinz. I posted Heinz ketchup bottles in the profile background, a link to the company's corporate website, and a brief bio: "News, recipe ideas & fun facts for all things Heinz."
The comments are also worth reading. I found it especially thought-provoking that the commenters consider hiring a person for tweeting a "nominal investment". Or that you're a dinosaur if you don't see how a Twitter account with a few hundreds of followers will help Heinz in engaging their customers in a way that will show on the bottom line.
I hope this doesn't lead into situation that we've seen with domain names. For example: some "entrepreneurial" characters in China had acquired our domain with a .cn suffix and wanted to discuss selling it with a good price. Will the next mail be about selling me a Twitter or Google Buzz account for our brand?
Posted by Jussi Huotari in : web2 , add a comment
How about getting 10% more clicks to your Order Now page by changing button colors? Or 135% higher clickthrough on your landing page by using giant buttons? Test your design intuition at Anne Holland's Which Test Won. They host real world A/B tests for a number of landing pages, homepages, lead generation pages, etc. It's fun to test how your intuition correlates with the measured results. I ended up quite far from 100% intuition success rate…
Jeremy Liew of the Lightspeed Venture Partners wrote a good post about WhichTestWon.com (this is how I found out about the site). He has also a bunch of other great A/B testing related articles worth reading.
Google's Website Optimizer is good tool to get started with A/B testing.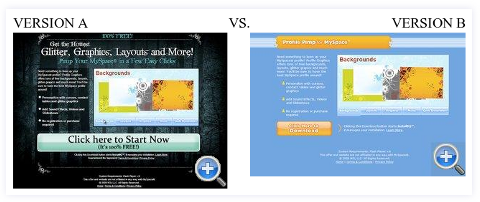 Posted by Jussi Huotari in : travel,web2 , 1 comment so far
Earlier this year the Tourism Queensland, Australia posted a job announcement for the Best Job in the World. The idea was to promote Queensland as travel destination through multiple media channels, heavily including social media. Applying for the job became a competition, and boy did that competition get coverage on press!
Kevin May wrote an insightful "ten months later" analysis at tnooz.com.
Perhaps the most interesting aspect of the whole saga is that it seems unlikely that the buzz would have reached the extent it did if it had run in just a handful of media channels, such as TV, newspapers and online.

Using established online platforms such as YouTube (for the entry process) and Twitter (for instant communication) alongside the broadcast and mainstream media literally put the competition in the faces of the target audience.
Queensland got a lot of PR. It seems that they also got a lot of added sales because of the campaign.
I take this as an example of a successful online marketing campaign. We were trying to figure out success cases with Sirkku and this was one of the candidates (thanks for the tnooz  link btw). Later we discussed with Juha in our office about whether Twitter's role was critical or not. And especially: how to use Twitter successfully for marketing. Juha pointed me to another interesting post. It seems that the best way to succeed on Twitter is to spam repeat your message. Hmm..
Here's my take for the next success story in social media marketing: http://www.tackfilm.se/?id=1258484014513RA63.

(in swedish only)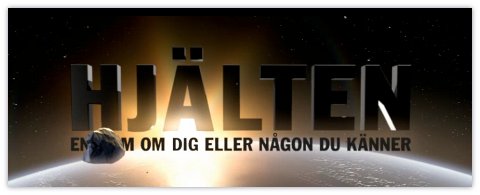 Posted by Jussi Huotari in : business,travel,web2 , add a comment
I thought these things happen only in books. What we have here is a battle between two very interesting travel businesses! I've read many business strategy books about how companies innovate to beat their competition and update their strategy according to market changes and apply game theory to best utilize their competencies and so on. But how does it look like in reality?
The Players:
TripAdvisor, a hotel review site with the most User Generated Content. TA is owned by Expedia Inc., an OTA that has the biggest market share in the States.
TravelPost, a hotel review site that has been idle for a couple of years. Kayak.com got their hands on TP when they accuired Sidestep in early 2008. Kayak.com is a relatively new flight meta search engine that has gained a lot of traffic and has become one of the most popular travel websites.
Ric Garrido writes about the amounts of UGC that TA and TP have, see his blog post.
Playfield: the online travel market. Travel is huge online market with internet sales in Europe and USA adding up to $160bn. The online travel is growing quickly in both USA and Europe. Expect a double digit growth rate for year 2009 in Europe [Marcussen 2009]! Thus we have a lucrative market but the margins are falling. Commissions from airlines are very small and the common "truth" is that hotel bookings are the only way to make money in online travel…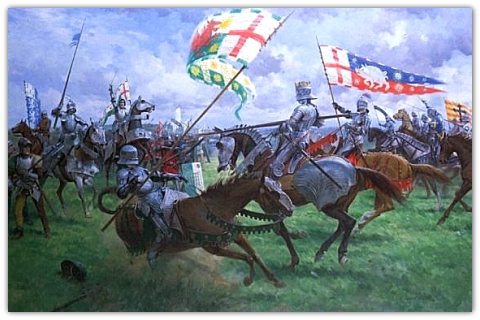 Round 1: TripAdvisor launched a flight meta search on Feb 27th. In the past TA has focused on hotel bookings but now they are going after Kayak's domain. TripAdvisor announced that their new service "Brings Needed Clarity to Airline Pricing and Provides Most Flight Options and Best Deals Available Online". They go further:
(TA's) Dynamic Fees Estimator, the first and only online product to help travelers understand the true cost of a flight in a single display.

TripAdvisor now provides more flight choices than any other online flight search engine for the world's top airlines.
Round 2: On March 11, TripAdvisor's parent company Expedia announces that they'll "waive booking fees on all flights". Expedia is attacking Kayak's position as the best place to look for flights. Is this linked with TripAdvisor's announcement? Kevin May offers some insight, see here…
Round 3: Kayak strikes back. On March 24 they announce a launch of "World's Largest Hotel Information Site", i.e. TravelPost.com. TravelPost supposedly aggregates reviews and ratings from a huge number of sources and provides all these without pop-ups or clutter. And further:
For the first time, consumers can visit one website for all the information needed to make an informed decision on their hotel booking.

"Consumers and hoteliers are woefully underserved by websites like TripAdvisor.com, who appear to care more about their bottom lines than providing relevant content and a seamless experience," said Steve Hafner, CEO and co-founder, Kayak.com.
What's up next? Can't wait to see Round 4!
Sam Shank (TravelPost founder and ex-CEO) posted an interesting analysis on the strengths and vulnerabilities of TA and Kayak.
Posted by Jussi Huotari in : travel,web2 , add a comment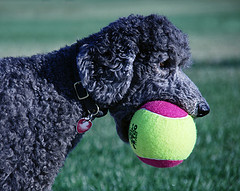 What sights should I see in Barcelona, Spain? Which trails would be suitable for my type of hiker in the Rocky Mountain National Park, Colorado? TripSay answers to these questions by providing recommendations and tips from friends. The idea is simple: instead of browsing through a number of websites and guidebooks, just get the travel tips from my friends. The value of a personal recommendation can hardly be overemphasized. Think about it: I'm going to the Rockies and talk about the upcoming trip with my friends. One of them tells me about the Bear Lake hike and the clear waters and especially about the elk she happened to see across the lake just when she was sitting down for a break on a fallen log…
A vivid, colorful story told by a trusted person overrides any guidebook author's opinions or random people's suggestions. This is true for any purchases or selections a person makes – and thus underlines the success of word of mouth marketing.
Now, a related interesting statistics from the world of social media and web 2.0 is the number of friends a person typically has and how a "friend" is defined. According to some research, the average number of friends a person has in Facebook is 164. The median is a bit less but still: social media empowers people to connect with friends in large numbers. A traveler network with many friends raises the probability that one or more of the guys in my network have been to the place I'm going to. This is actually working in practice: with already tens of friends in my traveler network, I'm having most of Europe and some USA covered quite well!
It helps a lot in planning a trip, if a person I know is recommending some of the places along my route. Thus, a good candidate for TripSay's slogan: "Your friends are the best travel agent."
Posted by Jussi Huotari in : startup,web2 , add a comment
As you probably know, we changed the name of our online travel service from Vailoma to TripSay. The rationale behind the name change was to get a name that's easier to remember and that gets associated with travel also by people who don't speak fluent finnish.

Anyway, it seems that an other travel start-up changed their name at almost the same day. This coincidence is clearly a sign of an emerging pattern in start-up space. As Tim Hughes of The BOOT puts it:
A new start up pattern is emerging overnight in the content space. First you form a team, then you get a little funding, put out a beta site and generate some buzz. Then, naturally, you change your name. Within days of each other we had news that community and guide content player Vailoma is now called TripSay (announcement) and content/review aggregaor Kango is now called UpTake (announcement).
Yes, naturally.

Have to agree with Tim's analysis. As I wrote in the comments, I wonder if we'll get more followers to this pattern…