Posted by Jussi Huotari in : business,travel , add a comment

Opodo(*) made a study of their bookings of January 2009. Comparing with the same period last year, it's apparent that short city breaks in the eurozone are not this year's things. The trend is that people are traveling to the southern hemisphere and that people are taking one longer holiday instead of a few short breaks.
Sounds like people want to make the most use of their tight budget by visiting destinations that provide good exchange rates for Euro and English pound. While the European hotspots, such as Paris and Florence, experience a fall in interest, long haul destinations have seen higher bookings.
The top-3 destinations with the biggest growth (source Opodo):
Melbourne, Australia (up 400%)
Singapore (up 219%)
Delhi, India (up 165%)
(*) Opodo is an European online travel agency founded in 2001. The company is owned by a consortium of European airlines and Amadeus. Opodo operates sites in e.g. Germany, UK, France, Spain, etc. They plan to continue double digit growth in 2009.
Posted by Jussi Huotari in : business,travel , add a comment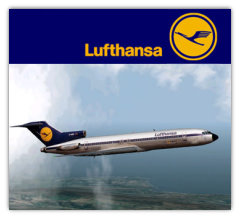 Do you think that an airline would have a customer service staff reachable over phone? I did. But now I know better.

I had the most curious conversation with a Lufthansa representative at their ticket desk at the Frankfurt Airport about a canceled flight:
Me: My flight from Seattle was canceled. I'd like to request refund of my accommodation and ground transport.
Lufthansa: Ah, hmm, ok. They should have offered you refunding and compensation at Seattle airport then.
Me: Well, they didn't do that in Seattle but instead told me to come here.
Lufthansa: There's nothing I can do for you. You must contact our customer service. Here's their mailing address and fax number.
Me: Ok, thanks. Is there a number I could call and ask about the details and required attachments?
Lufthansa: No, they only have the fax number.
Me: There's no customer service number?
Lufthansa: No. Only fax.
Me: The Lufthansa airline have no customer service number?
Lufthansa: That's right. No number.
Me: Ah, ok. Thank you very much for your help.
What the heck? I thought only lean and mean startups operate without a customer service phone number and even they have very responsive email channel. Even the cheap flight search engines have a phone service during business hours. And Lufthansa is not even one of the low-cost carriers that have $1 fee for using the inflight toilet…
Based on the EU regulation 216/2004, I am entitled to a compensation and refund. The regulation is somewhat similar to Rule 240 in the U.S. I filed a claim to the provided fax number (+49-180-583-8005). Let's see if and when I'll get a reply. And which communication channel they will be using for the reply. On my part I included my phone number and email address in the claim…

Update: Christopher Elliott writes about a similar case with Virgin Atlantic. I'm counting on Lufthansa to take a different stance.