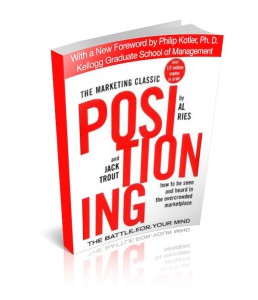 I read a 1981 marketing classic by Ries and Trout: "Positioning – The Battle for Your Mind." It's an inspiring book about how brands and products should be marketed: not in isolation but positioned against existing products and brands in the same category.
Hmmm… doesn't sound too inspiring, does it? Let me try a shorter version: It's not about the product, fool.
Instead of telling what's good in your product you should tell how the product relates to other products that already have a place in the recipients' mind. To me as the product designer this is difficult! I've put a lot of effort in designing the features and figuring out what the user benefits are. To me the product is the interesting piece. I'm naturally inclined to tell what features we have and why they benefit the user. For example:
At Playerlineup we have a feature for urgent notifications. The feature enables teams to communicate last minute changes in schedule. Any coach knows how much time is saved when you don't need to do the emailing or phone trees.
The Playerlineup product is excellent and the feature is really useful. According to Ries & Trout, however, the problem is that this kind of marketing message does not stand a chance. The messaging / notifications category is so overwhelmingly overcrowded that there is no room for a newcomer. People send messages on Facebook and quick group notifications on WhatsApp.
We need to think about our position. We need to talk about how Playerlineup brings messaging and schedule together in a new, meaningful fashion, and how we are able to automate routines because we strictly focus on sports. We are a new category, not an also-ran social media site.
The definition of positioning, by Al Ries:
Positioning is not what you do to the product; it's what you do to the mind of the prospect. It's how you differentiate your brand in the mind. Positioning compensates for our overcommunicated society by using an oversimplified message to cut through the clutter and get into the mind. Positioning focuses on the perceptions of the prospect not on the reality of the brand.
It makes sense. If everyone thinks the best resource for travel info is TripAdvisor, then it's no use trying to convince people that your travel website is the best because of some features. It's much better to tell people how your product relates to the market leader.
For example, back in the day a "soft drink" meant a cola, so 7-Up positioned themselves as the "un-cola".
Here's Trout's six-item checklist Brand Positioning: Key Questions.