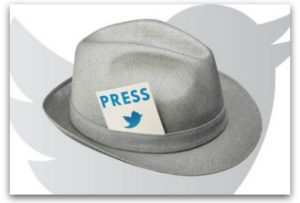 Last Sunday, I read an interesting article in a print magazine. It's a rare occasion nowadays so I turned back to the story's first page to find out the writer's name. Then I opened the Twitter application on my smartphone.
I've learned that Twitter is the best way to follow interesting writers, journalists and essayists.
You'll type in the writer's name, find her Twitter account and click follow. Many writers don't tweet often, which I think is a blessing. Instead of daily pseudo-clever notions about everyday life, I'd rather see an occasional well-thought tweet with a link to read more about an interesting topic.
I don't want to follow magazines or publications tweeting about their most popular stories in a clickbait style. I'd rather pick myself the few interesting writers to follow, and get updated on their latest stories. This especially applies to freelancers who write for multiple publications at an irregular interval.
See, there's at least one interesting use case for the 140 character tweets!
Back to last Sunday. To my astonishment and disappointment this guy didn't have a Twitter account. What's going on, Hannu Pesonen? It looks like Mr Pesonen has both the experience and expertise to cover Africa and Middle East in an interesting manner. I'm sure I wouldn't be the only one interested in finding out more about these topics. We want to know when a new article or book is out there.
I don't know about this particular case but, in general, a freelance writer would benefit from being active in social media. Having an established follower base helps to convince the potential publishers.